All residents of Washington, D.C. aged 16 and over will be eligible for a COVID-19 vaccine within weeks, according to the city's mayor.
D.C. Mayor Muriel Bowser announced on Monday that all Washingtonians aged 16 and over will be eligible for the vaccine on April 19, while certain categories of workers will qualify for the jab a week prior.
Essential workers who fall under the city's Phase 1C tier three category will become eligible on April 12. This covers essential employees of higher education institutions—colleges, trade schools, and universities, people working in construction, essential employees working in information technology and federal agencies, and individuals working in commercial and residential property management.
Bowser said all Washingtonians should pre-register now to schedule their shots.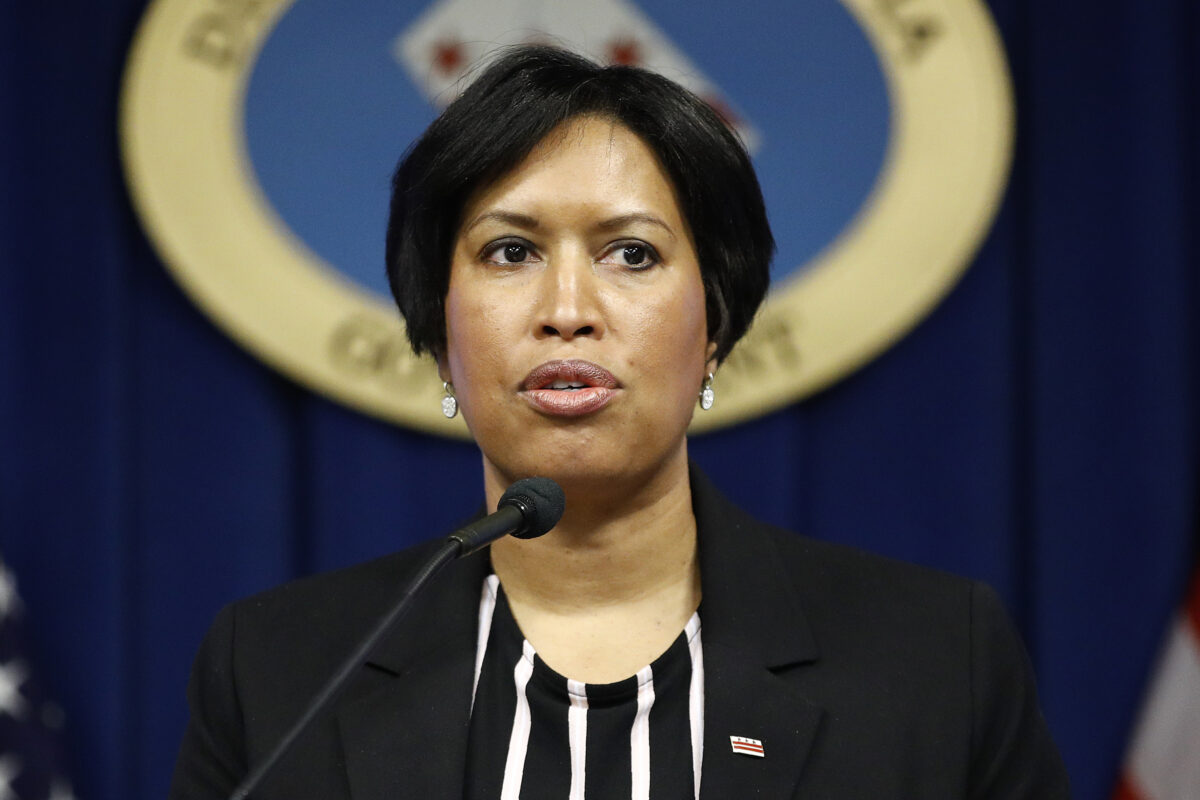 The new vaccine eligibility guidelines follow a situational update on Monday, in which Bowser announced that more than 162,000 Washington residents have been partially or fully vaccinated against COVID-19, while more than 343,000 vaccine doses have been administered by D.C. health officials. She also said that just over 190,000 people have pre-registered for a vaccine appointment.
To help ramp up vaccinations, Bowser said that a new high-capacity vaccination site would open at Arena Stage on April 9.
As vaccination rates continue to climb, some COVID-19 restrictions in Washington will start to be lifted come spring, Bowser said. A number of activities—entertainment, ceremonies, fitness, recreation, and retail—will either dial up or be reopened entirely on May 1, with details in a presentation Bowser provided (pdf).
Seated live entertainment venues, such as theaters, will be allowed to operate at 25 percent capacity, but no more than 500 people.
Indoor and outdoor weddings and special events, including regional business meetings and seated conventions, will be able to run at 25 percent capacity, although attendance over 250 people will require a waiver.
Recreational pools, outdoor races, recreation centers, libraries, museums, galleries, exhibits, and non-essential retail locations will be able to open at 50 percent capacity.
Outdoor splash pads can open at a full capacity and live music will be allowed near outdoor restaurant seating.