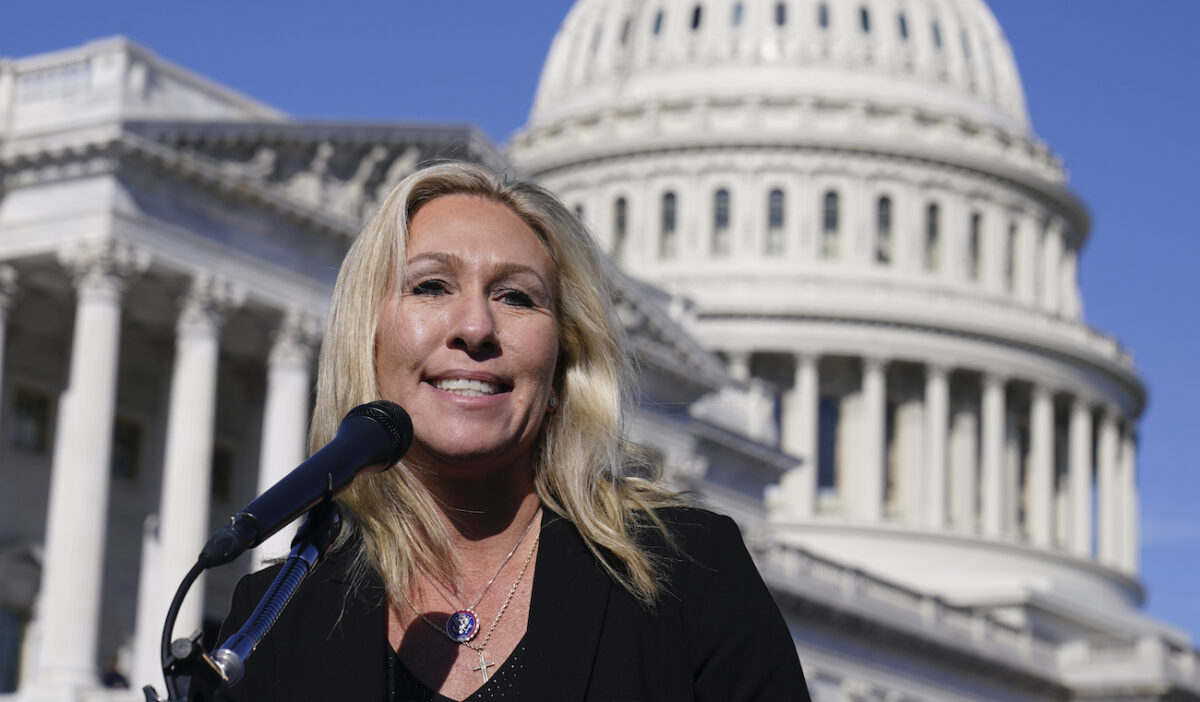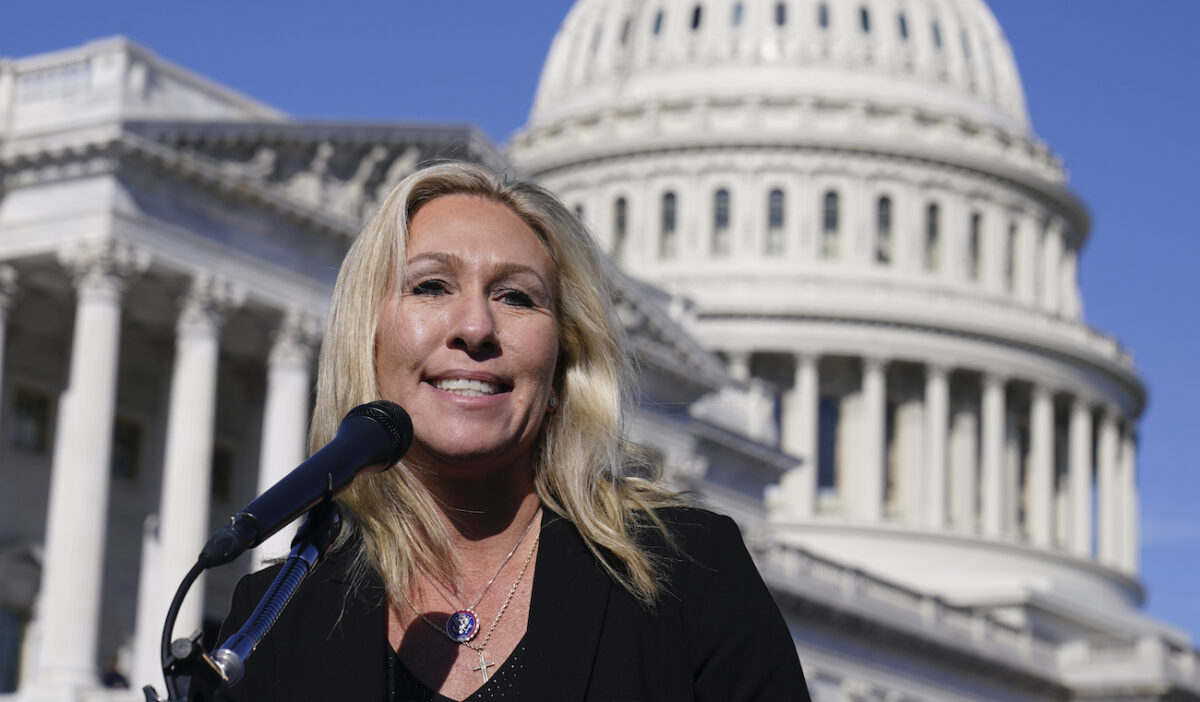 Rep. Marjorie Taylor Greene (R-Ga.) announced Wednesday that she had raised a "jaw-dropping" $3.2 million in her first three months in office, calling it "incredible support for her reelection campaign."
"I am humbled, overjoyed, and so excited to announce what happened over the past few months as I have been the most attacked freshman member of Congress in history," Greene wrote on the messaging platform Telegram. "Over 100,000 individual donations poured in over $3,200,000 to support me, averaging $32 per donation. You know why?
"I stood my ground and never wavered in my belief in America First policies and putting People Over Politicians! And I will NEVER back down! As a matter of fact, I'm just getting started," she said.
Greene has reason to claim that she has been "the most attacked freshman member of Congress."
In the second month after she took office, Greene was stripped of two committee positions over past comments and actions. Greene argued that those were words of the past and do not represent her current views.
Greene had speculated that the Sept. 11, 2001 terror attacks were a false flag event and alleged that deadly U.S. school shootings were staged, among other conspiracy theories.
Last month, Rep. Jimmy Gomez (D-Calif.) introduced a resolution to expel Greene from the Congress. She criticized the move saying Democrats were trying to "overturn the will of the American people" who voted for her.
On Sunday, Greene said that her Twitter account had been suspended—the second time in two weeks—after she wrote, "He's risen! Happy Easter!"
Twitter later confirmed the suspension was a "mistake."
Greene further explained why she believes she had received support in the form of over 100,000 individual donations, pointing out that the donations came from all 50 states.
"Demanding election integrity, protecting the unborn, defending Second Amendment rights, securing our Southern border, and holding Joe Biden accountable with Articles of Impeachment are exactly what the grassroots of the Republican Party want to see in members of Congress," Greene said in a statement. "That desire for a true conservative fighter is clear with Rep. Greene's Q1 fundraising numbers."
Greene introduced impeachment articles against President Joe Biden one day after he was sworn in, alleging "abuse of power."
Her $3.2 million is no small amount, especially for a freshman in Congress. To compare, Rep. Alexandria Ocasio-Cortez (D-N.Y.) raised $728,000 in her first three months in office in 2019, according to Politico.
Last month, Greene met former President Donald Trump at Mar-a-Lago where the former president praised the elected representative.
"She's really a very special person. She's out there fighting hard, and the people of Georgia love her," Trump said.