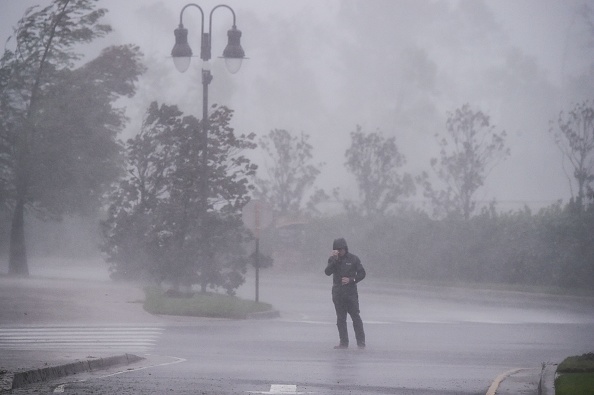 Hurricane season doesn't officially kick off until June 1, but Ana looks to get the party started early again this year. A tropical disturbance in the Atlantic Ocean is gaining momentum, and Ana could be the first named storm of the 2021 tropical season, possibly as soon as this weekend.
The system had non-tropical, low-pressure traits Thursday morning when it sat in the Atlantic about 600 miles east-southeast of Bermuda. The storm is moving into warmer waters and beginning to develop a little more definition. The storm is starting to pick up gale-force winds as it move northward, and it's projected to become the first named storm of 2021, maybe by Saturday.
"The low is expected to turn westward and west-southwestward over warmer waters tonight and Friday, and it will likely become a subtropical cyclone near and to the northeast of Bermuda on Friday," the National Hurricane Center (NHC) stated on Thursday.
This particular storm does not pose a threat to the U.S. mainland at this time.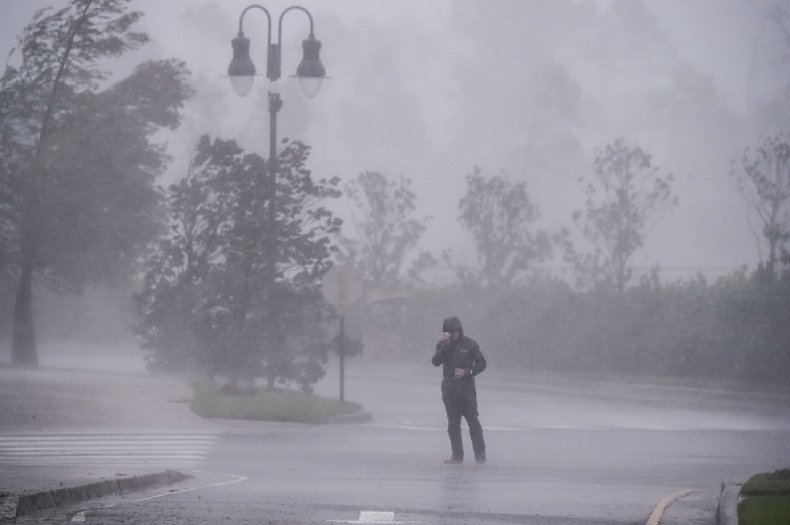 Ana wouldn't be a trendsetter as an early storm as there were three named storms before June 1 during the 2020 season—a record that likely won't be broken this year. However, like 2020, this year is expected to be a busier-than-normal season.
Last year was the most-active hurricane season on record, and the fifth costliest in the Atlantic basin.
Forecasters predict that 2021 could be 60 percent greater than the average, and it's based on three factors:
Sea surface temperatures in the tropical Atlantic are higher than normal
Trade winds in the tropical Atlantic are weaker
An enhanced monsoon season in western Africa
Predictions for the 2021 Atlantic season include:
13-20 named storms (winds of at least 39 mph)
6-10 of those become hurricane strength (minimum 74 mph sustained winds)
3-5 of those to become major hurricanes (Category 3-5 • winds at least 11 mph)
"Although NOAA scientists don't expect this season to be as busy as last year, it only takes one storm to devastate a community," NOAA administrator Ben Friedman said on Thursday.
The extraordinarily busy 2020 season included 30 named storms, a dozen that made landfall in the United States. It surpassed the 1916 hurricane season by three storms.
In 2020, the planned names got used so quickly that the Greek alphabet was used to name storms. However, since two of those from last year (Eta and Iota) are now retired, the NHC this year has a secondary list of names planned.
Hurricane Laura from 2020 is also retired, along with Dorian from 2019.
Here are the planned storm names for the 2020 season:
Ana
Bill
Claudette
Danny
Elsa
Fred
Grace
Henri
Ida
Julian
Kate
Larry
Mindy
Nicholas
Odette
Peter
Rose
Sam
Teresa
Victor
Wanda