The Los Angeles County Sheriff's Office has released the cause of Tiger Woods' car crash on February 23.
"The primary causal factor for this traffic collision was driving at a speed unsafe for the road conditions and the inability to negotiate the curve of the roadway. Estimated speeds at the first area of impact were 84 to 87 miles per hour and the final estimated speed when the vehicle struck the tree was 75 miles per hour," Los Angeles County Sheriff Alex Villanueva said during a press conference on Wednesday.
"There were no citations issued and there were no signs of impairment," he added.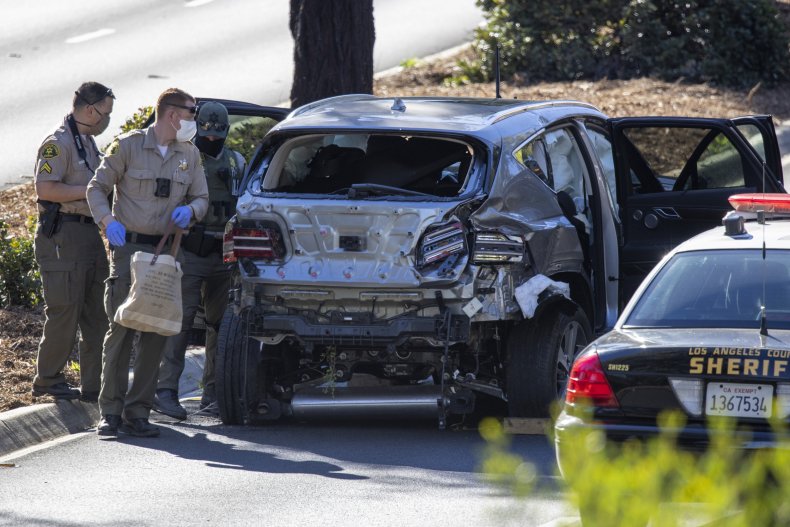 This is a breaking news story and will be updated when more information becomes available.