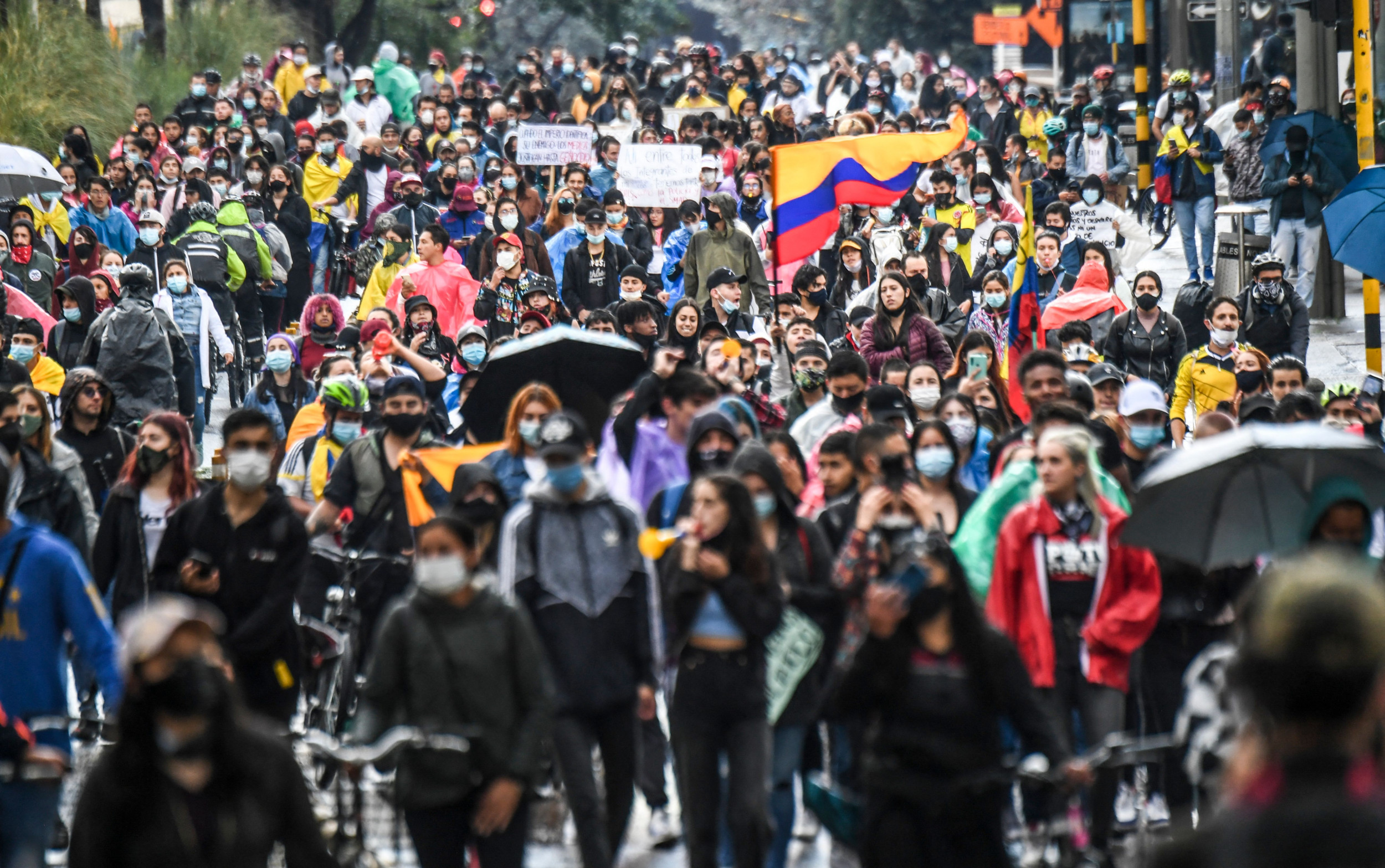 Police stations in Colombia are the focus of spiraling unrest that has rocked the country, with social media users posting images and descriptions of violence.
Unverified messages posted on Twitter described how protesters had been locked inside a police station set alight in the town of San Francisco, Cundinamarca.
"They are shooting at us and we are here inside the station, we're getting burned," said a tweet from the account of Físico Impuro, which showed video of flames inside a building and people screaming.
A tweet from another account said that the police station was "burning in the Fatima neighborhood and they do not want to let those detained get out."
Colombia government secretary Luis Ernesto Gómez tweeted that the police station in San Francisco was among 16 across the country that had been "vandalized."
With anger mounting against proposed tax changes made by the government of President Ivan Duque, 19 people have been killed in the demonstrations, 11 of which were in the western city of Cali, the country's human rights ombudsman said.
This is a developing story.