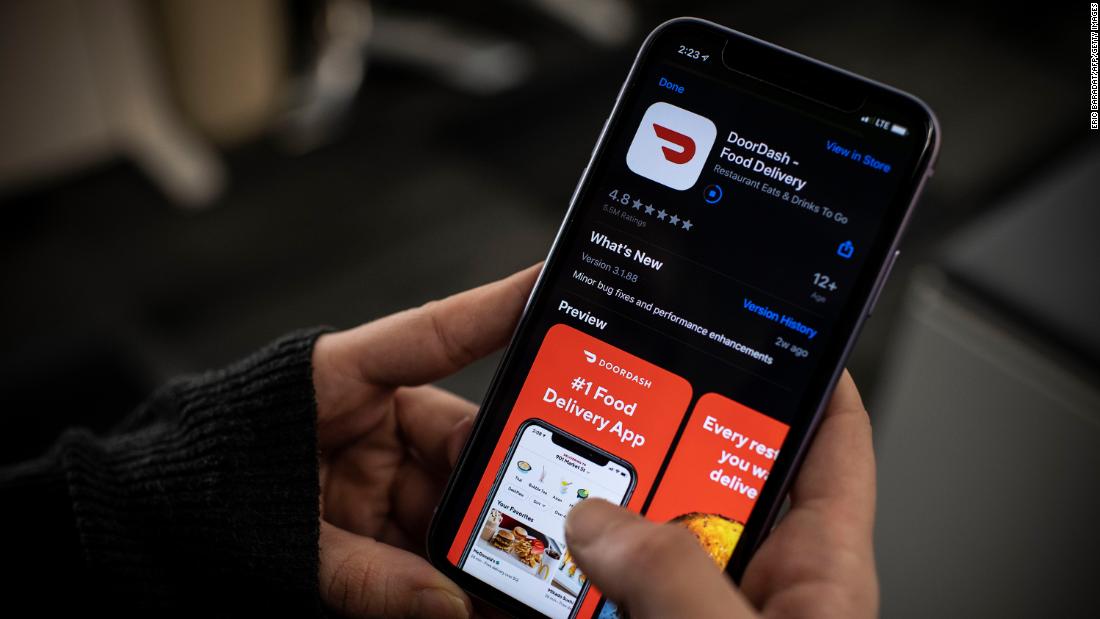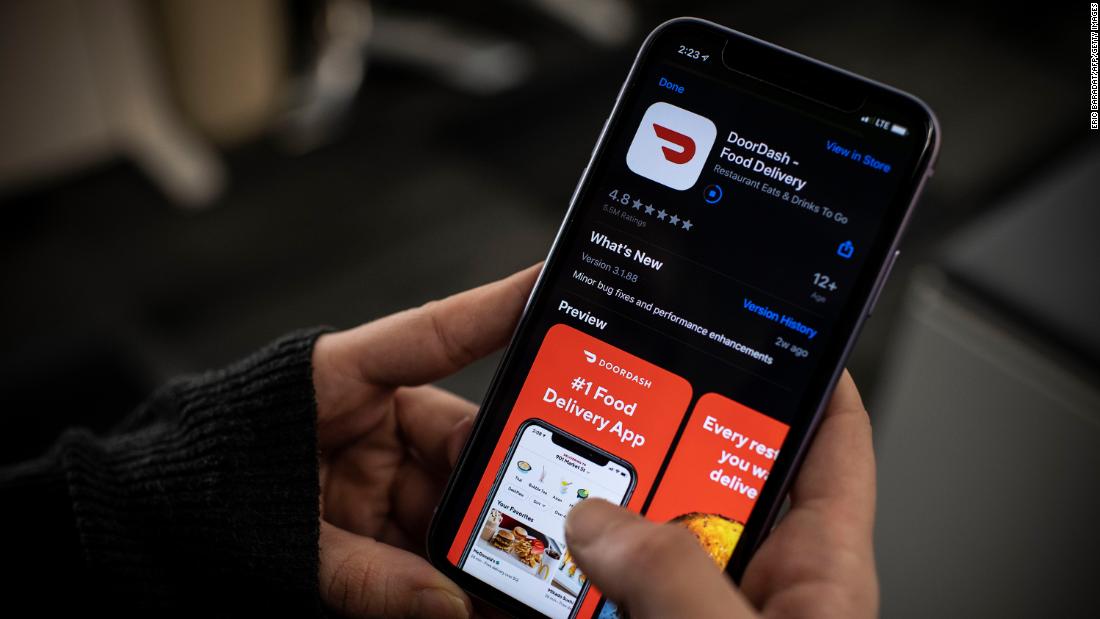 DoorDash opened at $182 per share, valuing the company at around $70 billion, or almost as much as FedEx. The company had priced its stock at $102 per share late Tuesday, up from its original proposed price range of between $75 to $85, a signal of strong investor demand. DoorDash shares finished the day at nearly $190.
The company, which was launched seven years ago by a group of Stanford students to help businesses in Palo Alto offer delivery, has become a lifeline for many restaurants and merchants across the country. Now, the country's biggest food delivery app is riding the wave of pandemic-fueled demand to Wall Street.
It is the first of two highly-anticipated IPOs this week for the on-demand economy, with Airbnb expected to go public on Thursday. Both companies are moving forward with their public offerings as the first coronavirus vaccines are expected to be made available to some in the United States and abroad. Unlike Airbnb, DoorDash's business has soared in recent months, but it remains an open question whether it can sustain its gains beyond the pandemic.
"The circumstances that have accelerated the growth of our business stemming from the effects of the Covid-19 pandemic may not continue in the future," DoorDash warned in its
prospectus
.
In its prospectus, DoorDash cofounder and CEO Tony Xu described small businesses as at risk of "being left behind in the convenience economy where consumers have become accustomed to obtaining everything in a few clicks, a trend that has only accelerated in a Covid world." He sees DoorDash as an antidote, stating that the core problem it aims to solve is to help "brick-and-mortar businesses compete, succeed, and flourish in these rapidly changing times."