The Greek Islands look set to open to British holidaymakers in a fortnight, after the Government appeared to reveal the first destinations to make its holiday "green" list.
While overseas trips remain illegal until May 17, the Foreign Office (FCDO) has quietly updated its guidance on travel to a number of countries, including Greece, Malta and Portugal. The Foreign Office said on its Maltese advice page: "The FCDO no longer advises against all but essential travel to Malta, based on the current assessment of COVID-19 risks."
It has made the same assessment for Rhodes, Kos, Zakynthos, Corfu and Crete, and mainland Portugal and Madeira. It still advises against travel to the Azores. Travel to Spain's Canary Islands is also permitted by FCDO guidance but this has been the case for some weeks.
The changes make it likely the destinations will be open to British travellers, without the need for quarantine, from May 17, when the ban on international travel will lift. The Government is expected to confirm the countries set to be on the "green" list this week.
Scroll down for more on this, and today's other top travel stories.
[6]
How Europe's vaccine roll out is finally catching up with the UK
After a painfully slow start, beset by supply shortages and a lack of flexibility, Europe is finally beginning to catch up with the UK in its vaccine roll out. 
As the EU-negotiated vaccine deals finally come through, most member states have seen an increase in uptake. Some are doing better than others, however, while some countries have resorted to outside help.
Europe's biggest countries, and most popular tourist destinations, have all succeeded in accelerating their vaccine roll outs this month.
Germany, one of the countries most frustrated by Brussels' botched vaccine procurement, is now vaccinating at a rate that could see it overtake the UK.
[8]
How will the new 'traffic light' system kickstart holidays again? 
A 'traffic light' system, based on risk, will replace the ban on non-essential trips when travel resumes. But how will it work, and which countries might get the green light?
[11]
Summer holidays pose 'no risk' to UK's infection levels
Foreign summer holidays will pose 'no risk' to the UK's own infection rate, provided that the destination's case rate is not higher than our own, a leading epidemiologist and Government advisor has said.
"[If] by the summer, infection levels in France and Italy are the same sort of levels that they are here, then there is no risk associated with travelling overseas," Professor Neil Ferguson told Radio Four's Today programme.
"The risk comes from going from a place like the UK, with very low infection levels, to a place with much higher infection levels – and therefore having the risk of bringing infection back."
Referencing the UK's advanced inoculation programme, Professor Ferguson said the country is in a "good position to stick to the Government's roadmap", which aims to restart international travel on May 17. 
The Government is to release its 'traffic light' list this week, with travel industry leaders expecting Spain, Greece and France to be given the green light[12] for restriction-free travel by June. The EU, too, plans to approve vaccinated visitors[13] in time for summer getaways.
However on Monday, Prime Minister Boris Johnson played down hopes of an immediate mass getaway, saying that putting a significant number of countries on the "green list" from May 17 would risk an "influx of disease"[14]. 
[15]
MSC Cruises unveils crew vaccination plan
MSC Cruises has begun a fleet-wide vaccination programme, which aims to inoculate all of its crew – prioritising those working in the Mediterranean, Caribbean and northern Europe. 
The crew on board its flagship MSC Virtuose will be vaccinated ahead of its maiden voyage around the UK from Southampton, which departs on May 20. 
The company said: "The plan is for all MSC Cruises' crew on board operational vessels, as well as ships preparing to restart in parts of the world the company has served traditionally, to be vaccinated against Covid-19.
"It has been developed and will be delivered against with the support of a number of national government authorities, destinations and private sector entities."    
However, the company has not revealed where it will source the vaccine doses from, nor the timeframe it anticipates. 
[16]
Portugal: 'We're pushing for Brits to holiday here this summer'
Portugal's secretary of state for tourism, Rita Marques, said the country is "taking the lead" at the European Council in negotiations aimed at opening up the European Union to UK holidaymakers.
"We are really pushing hard to open up to third countries like the UK," she said.
"I'm not going to tell you how important is the British market to Portugal. I just want to tell you that the British market is really important to all Europe, and in that sense we are ready to welcome you when you are ready to come."
"At our end, we are working to have an agile process, as simple as possible, in order to provide a seamless experience to everyone that would like to travel to Portugal."
[17]
Corfu is 'buzzing' as restrictions ease
Corfu's capital is 'buzzing' with activity after relaxing its lockdown restrictions, according to a tweet by Chris Wright, Managing Director of Sunvil Travel:
Corfu Town is popular with British holidaymakers, and the island has said it hopes to welcome the return of tourism this month. 
[20]
Airlines praise EU for 'game-changing' approach to travel bans
The EU's plans to welcome vaccinated tourists in time for summer have been welcomed by Airlines UK, which represents UK-registered carriers.
Chief executive Tim Alderslade commented: "This is an extremely important announcement that will pave the way for the reopening of the EU's tourism and travel industry in time for the peak summer season.
"The EU should be congratulated for recognising that the success of the vaccine rollout – coupled with sensible vigilance around variants – is a game-changer that can and should enable a risk-based and proportionate system of international travel to resume."
However, he added: "It is frustrating that the UK has not gone down the same road, with ministers here still reluctant to acknowledge that we can be more ambitious with our own plans, taking advantage of one of the most impressive vaccination programmes in the world, alongside quicker, cheaper testing and our globally renowned genomic sequencing capability.
"It's about getting the risk balance right and we don't believe the UK has done that yet."
[21]
Travel traffic lights: What does the data say?
The UK Government is set to publish its 'traffic light list' this week, with Iceland, Malta, Israel and Gibraltar expected to be among the very few 'green light' destinations. So how are their vaccination and case rates looking – and which other countries might make the cut?
These are the latest figures:
[23]
Amazing UK hotels that will make you feel as though you've travelled far away
[25]
Boris Johnson: Lifting travel rules must be 'cautious'
On Monday, the Prime Minister played down hopes of an immediate mass getaway, saying that putting a significant number of countries on the "green list" from May 17 would risk an "influx of disease"[26]: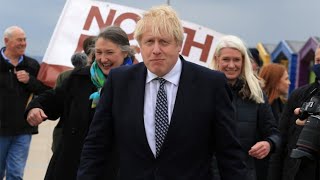 [29]
Spain's Balearic isles 'very optimistic' for summer restart
British tourists could be welcomed back to the Balearic Islands as soon as this month, according to a senior Spanish official.
Rosa Ana Morilla Rodriguez, director general of tourism for the islands, said she was "very optimistic" that a deal could be agreed to open Mallorca, Ibiza, Menorca and Formentera to British holidaymakers.
She said she was hopeful that they could be included on the UK's "green list" of countries, which is due to come into force from May 17.  Britons returning from these countries would not have to quarantine when they get home.
"We have the right numbers, we have the right measures in place that will allow us to be considered 'green'," said Ms Morilla Rodriguez.
[30]
Hope for summer holidays to Spain, Greece and France
British holidaymakers are expected to be freed to travel to Europe's top holiday destinations next month, after the EU opens the door to vaccinated travellers[31] from the start of June.
Spain, Greece and France are among countries that could be added to the safe "green list" [32]by the end of June under the traffic light system[33] being drawn up by Downing Street for international travel, The Telegraph can disclose.
However, when the first iteration of the list is published this week, it is expected to comprise of only a "tiny handful" [34]of fewer than 10 highly vaccinated countries, such as Gibraltar, Malta, Israel and Iceland, which Britons will be able to visit from May 17[35] without having to quarantine on their return. Most of the rest of Europe will be on an "amber list", requiring quarantine.
However, a government source said the three-weekly review of the "green list" would mean more countries, potentially including some of the most popular European holiday destinations[36], would be added to the list through June.
[38]
Monday's headlines
Welcome to today's live travel blog. It has been a busy bank holiday weekend for travel, so let's start with a quick recap of yesterday's news: 
Portugal and Spain on green list? Thomas Cook boss hails 'great progress' of popular destinations
Foreign Office minister: Travel traffic light system will be done 'at a pace that is safe'
Holiday islands expected to be kept off UK's 'green list'
Restrictions continue to ease in Wales
Leisure travel should be 'discouraged' this summer, more than 60 MPs say
Now, on with today's headlines.