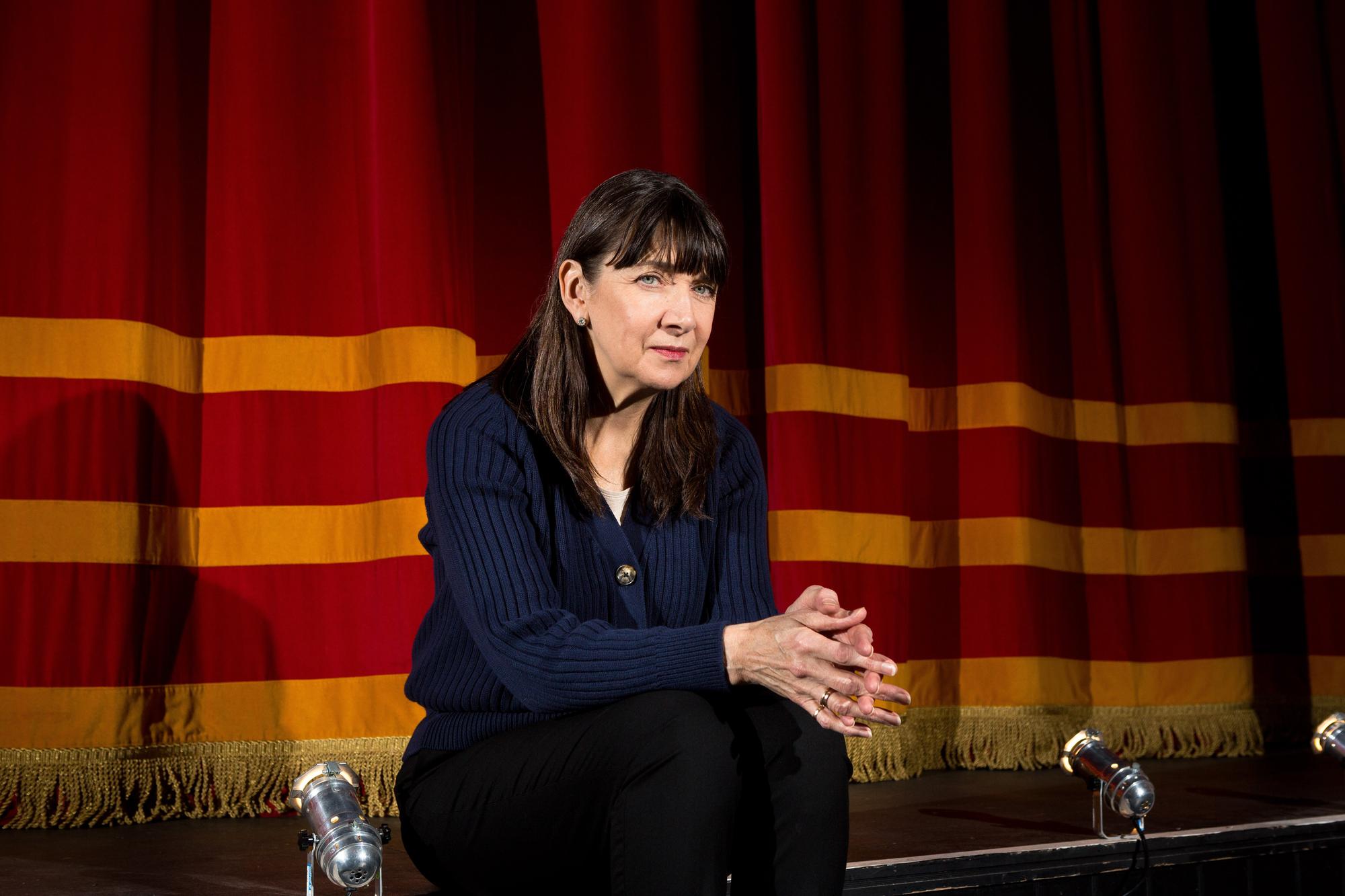 Maureen Beattie talks to Joyce McMillan about her new online show about an amateur dramatic society and the challenges of leading actors' union Equity during the pandemic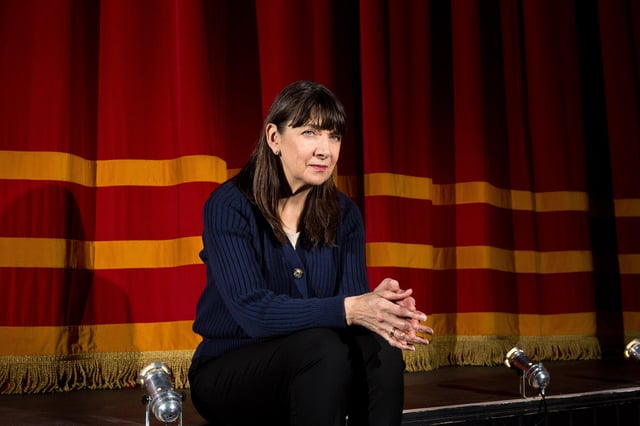 Maureen Beattie PIC: Eoin Carey
Johnny Beattie had a special relationship with Ayr's Gaiety Theatre and its audience. He often appeared in Gaiety Whirl summer variety shows, and was the regular panto dame there for many years; the stuffed pigeon, for example, once perched on the top of a costume Beattie wore for a sketch in which he appeared as Ayr's famous statue of Highland Mary.
It wasn't only to honour the past, though, that Beattie was heading for Ayr; but also to play the leading role in a piece of online theatre designed to tackle some of the complex issues raised by the pandemic year, both for theatre lovers, and for society as a whole. In Meet Jan Black – performed live from the stage of the Gaiety at four performance last weekend, and now available as a recording – Beattie plays the title role of Jan, the uptight director of local amateur drama group The Gaiety Whirlers, as she conducts a Zoom meeting to try to decide which play the Whirlers should present, when it's safe for them to be in the theatre again. She fancies Noel Coward's Blithe Spirit, while one member has an eye on Margaret Edson's Wit, an intense play about a woman dying of cancer; and it soon becomes clear that Jan has every reason for wanting to avoid that theme, particularly given the last year's lockdown delays in cancer diagnosis and treatment.
Meet Jan Black was conceived by Robbie Gordon and Jack Nurse of Glasgow's Wonder Fools, who have been working with Ayr Gaiety during lockdown, and directed by Nurse, with a script by Ayrshire-born 21st century panto genius Johnny McKnight, who explains that his remit was simply to write a theatrical love letter to amateur drama. "I found that easy to do," says McKnight, "because for years while I was trying to get into drama school I worked in a supermarket, and during all that time I was doing amateur drama, as a way of keeping in touch with what I loved. And of course there's been so much concern about the impact of the pandemic on professional theatre-makers that it's easy to forget the impact on those who maybe don't depend on theatre for their income, but who do it for pure love."
The result is a one-hour play in which Beattie, performing in real time on the Gaiety stage, interacts with on-screen versions of nine actors in Jan Black's company, played by real-life amateur players from around Ayr; and with the odd slight glitch in timing, the show captures something immensely real and touching about our efforts to stay in touch, during a pandemic that has thrown so many of us – including Jan – into complete physical isolation.
"It was an amazing experience to perform in that way," says Beattie, "and an absolutely new challenge. Even though the amateur players' roles were recorded in the end, we made sure that we rehearsed with them, so that they could get used to the rhythms of my performance. And the team at the Gaiety were just superb, working together on such a complicated technical effort. It was so moving for me to step out on that stage again, where my Dad appeared so often; but I know it also meant a lot to everyone at the Gaiety, just to see a live actor on stage again, giving a performance."
Beattie is currently President of Equity, the UK wide theatre union; and during the pandemic has found herself at the epicentre both of the huge impact of Covid on the whole theatre profession, and of a particularly bitter row in Scotland, where Equity's efforts to balance its books and remain an independent union led to the compulsory redundancy of the Union's long-standing and much respected Scottish Organiser, Lorne Boswell.
"I understand so well how members in Scotland felt about this," says Beattie. "It was the last thing our members needed at such a critical time, and there have been many occasions in the past year when I've felt I couldn't cope with these competing priorities any more, and should just resign.
"But my term of office runs until July 2022, and I've decided to stick it out, and see what I can do to heal the union, and to make sure that members still have the protection of a viable union as we come out of this pandemic.
"The main thing I've learned in this past year is how much all the people who work in theatre really are a community, who depend on each other and value one another. And after the shock of Covid, we really must build back better. We can't let it become an excuse for turning back the clock, for women, black actors or anyone else.
"So I'll be trying to make sure that happens, and that people still have the protection the union offers. I'm an actor, I'm a volunteer, and I often feel a bit out of my comfort zone doing this job. But I'm going to give it my best; and try to leave Equity fit to face the post-pandemic future, with all the challenges it's inevitably going to bring."
A message from the Editor:
Thank you for reading this article. We're more reliant on your support than ever as the shift in consumer habits brought about by coronavirus impacts our advertisers.
If you haven't already, please consider supporting our trusted, fact-checked journalism by taking out a digital subscription at https://www.scotsman.com/subscriptions